The bombing, in 1999, was part of a Nato-led offensive to drive out Serbian forces from Kosovo.
Matic was the only United player not wearing a poppy during their 2-1 victory over Bournemouth on Saturday.
The Serb, 30, released a statement on Instagram in which he said he respected the right of people to wear poppies.
In his statement, Matic said: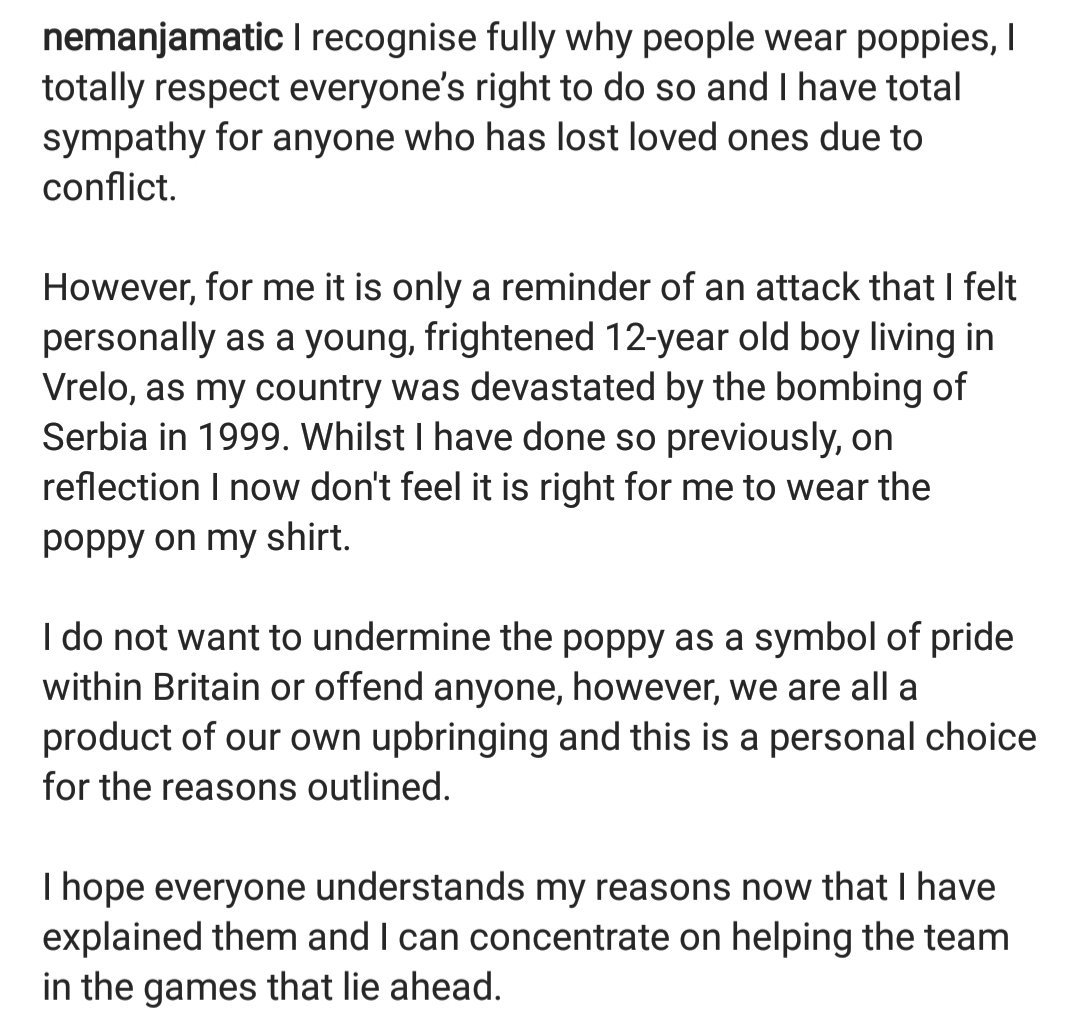 But he said he would again not wear one for this weekend's Manchester derby, which will take place on Remembrance Sunday.